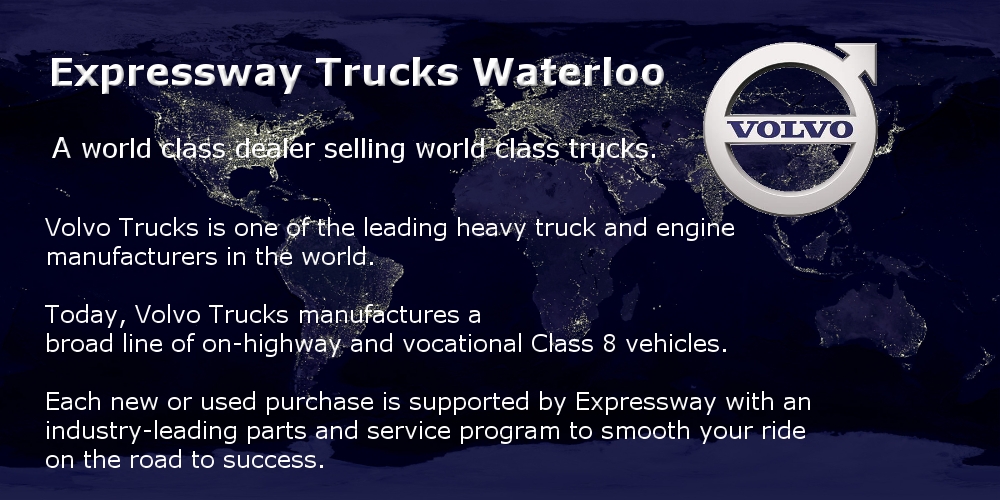 Expressway proudly represents Volvo Heavy Trucks. 
We have the people and facilities to back you on your way
Flexible Leases
Expressway offers long and short term leases with or without maintenance.
Leases offer an affordable way to experience the most innovative, fuel-efficient Volvo trucks available today. There are several options to choose from when structuring the right lease for a specific fleet. To find out more about ExpressLease options click here.
Need Financing?
No problem, Expressway is here to help with many effective finance solutions including Volvo Financial Services. VFS understands your business and they know the trucking industry. They offer customized solution whether you own a single truck or an entire fleet. New or used, when buying a truck VFS should be your first choice.
Need it Quick?*
         Check out what we have in stock right now, click here! *Please call ahead to confirm the current location of a unit you are interested in.
Whether you're crossing continents, traversing city traffic, carrying timber on muddy roads, or distributing food before the sun rises, there is a Volvo truck that is a perfect fit for your needs.
For more details and up to the minute inventory and pricing call us at
1.800.558.7364
Click here to open our contact page